Epoxy Sticker NFC on Metal Sticker 25/30mm (LAP-E)
SKU:
LAP-E
Availability:
2weeks
Bulk Pricing:
Below are the available bulk discount rates for each individual item when you purchase a certain amount
Buy 500 - 1000 and get 10% off
Buy 1001 or above and get 20% off
NFC (near filed communication) becomes to be the top topic for the e payment application in RFID filed. Currently the popular type is the PVC mini label which adhesive on the mobile phone case, or PVC larger label inside the mobile case with anti-metal layer. The widely used technology is NTAG213, NTAG203,Mifare 1K, 4K, Ultralight or upgrade version of plus, desfire, ultralight C, which conformed with ISO14443A standard.
Features:
Size optional: 86×54, 80x50, 73×23, 50×50, 45x45, 40×25, 35×35, 38×25, 25x25,18x18, φ45,φ35,φ30,φ25
Thickness: 0.5mm
Material: Aluminum Etching Inlay+ 3M sticker + Paper/ PVC/ PET
Optional with anti-metal layer to work on metal surface.


SIZE OPTIONS: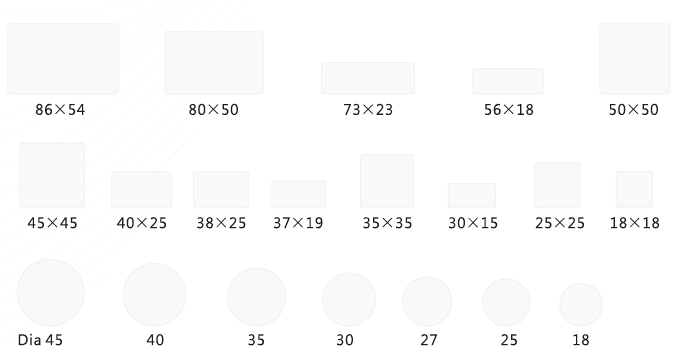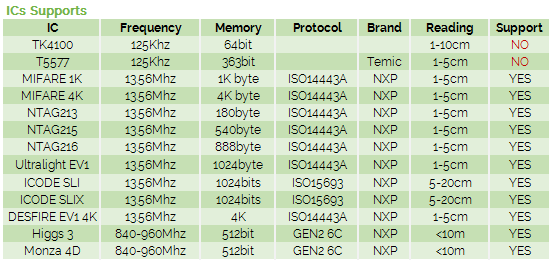 Personalization Support:
Silk-screen printing logo/ laser number/ Chip encoding
Application:
NFC payment / Ticketing/ Transportation / Access control / Gaming & Identify / Manufacturing automation