NFC Reader, NFC Writer USB interface (530-U-N)
SKU:
530-U-N
Availability:
1week delivery after order placed
Weight:
0.300 KGS
Width:
10.000 (cm)
Height:
10.000 (cm)
Depth:
2.700 (cm)
This series of NFC R/W Reader can read ISO14443A, B and ISO18092 standard cards。It realizes connection with the PC machine and associated equipment through RS232 serial interface or USB port or TCP/IP interface. Drive development kits of various platforms are provided together with the machine; attached demonstration programs realize all functions of the access radio frequency card.

It is the development of non-contact card related applications and systems integration necessary front-end processing equipment. Its rich, perfect Interface communication function, widely used in smart card management application systems.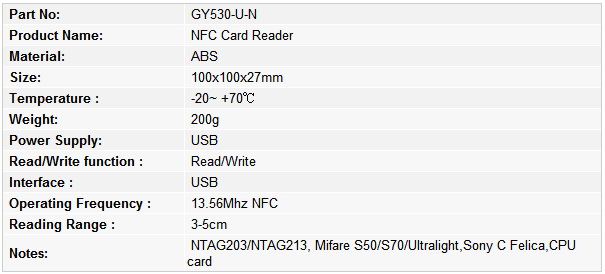 Provide Demo SDK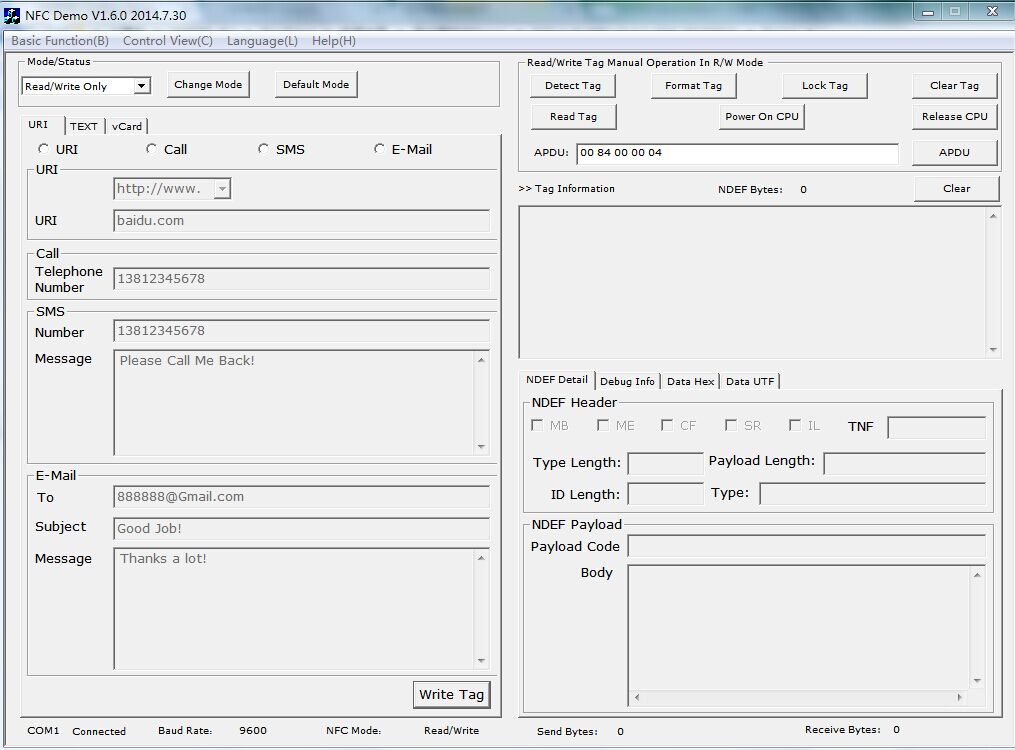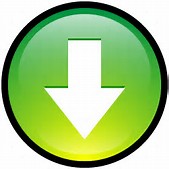 Click the button to download demo file